October is Breast Cancer Awareness Month. And for the month of October we like to help promote awareness.
How do I get involved?
We as a community love to promote awareness and to help us do so there is something you can do
Members who change their emblem in Halo: The Master Chief Collection to a pink ribbon with a red heart will be recognized for helping the community Promote Awareness for Breast Cancer.
The only requirment is that you wear this emblem for the enitre month of October.
Members who wear this emblem will be rewarded on the website with a uniqe badge that let's everyone know you are a supporter.
Now setting up your emblem is simple all your need to do is go into your customization area of Halo MCC then just use the same emblem and colors in the photos below.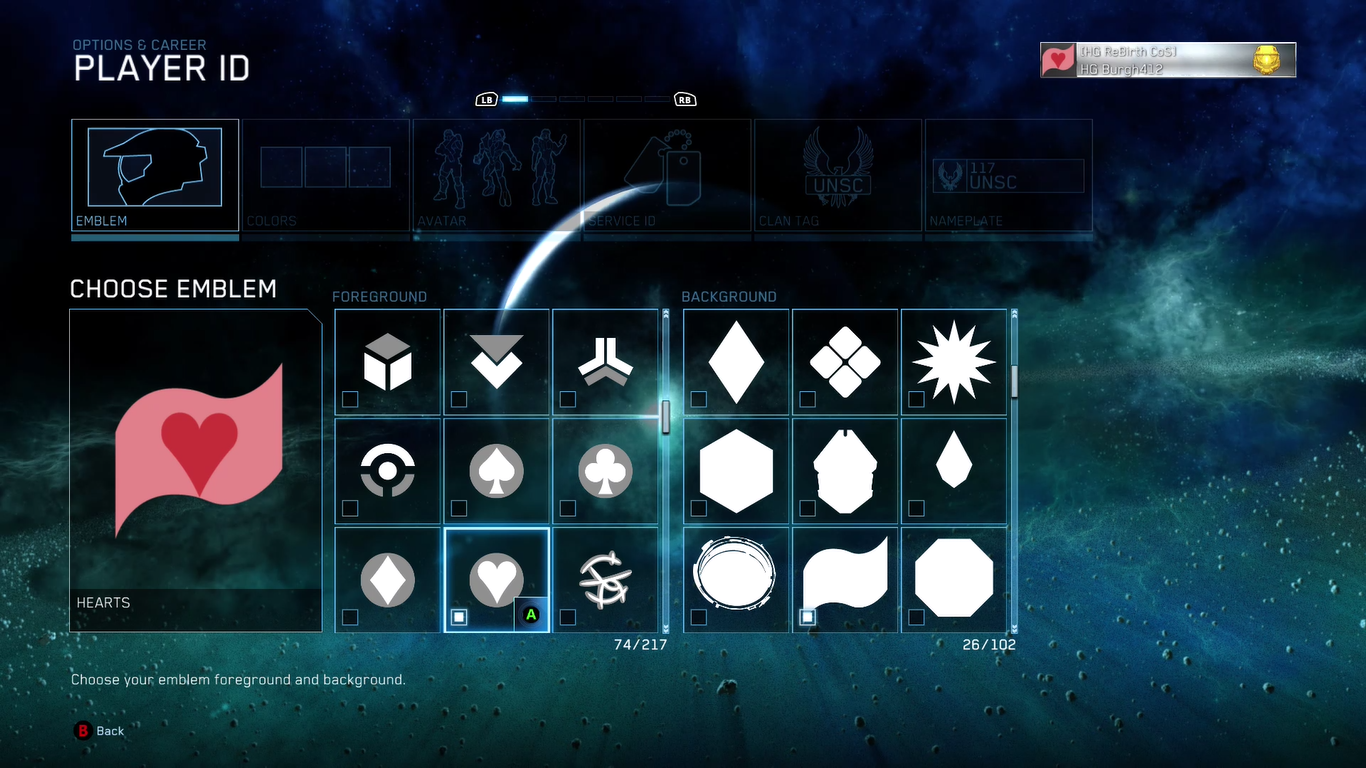 Thank you to those who help promote awarness for Breast Cancer we appreciate everything!