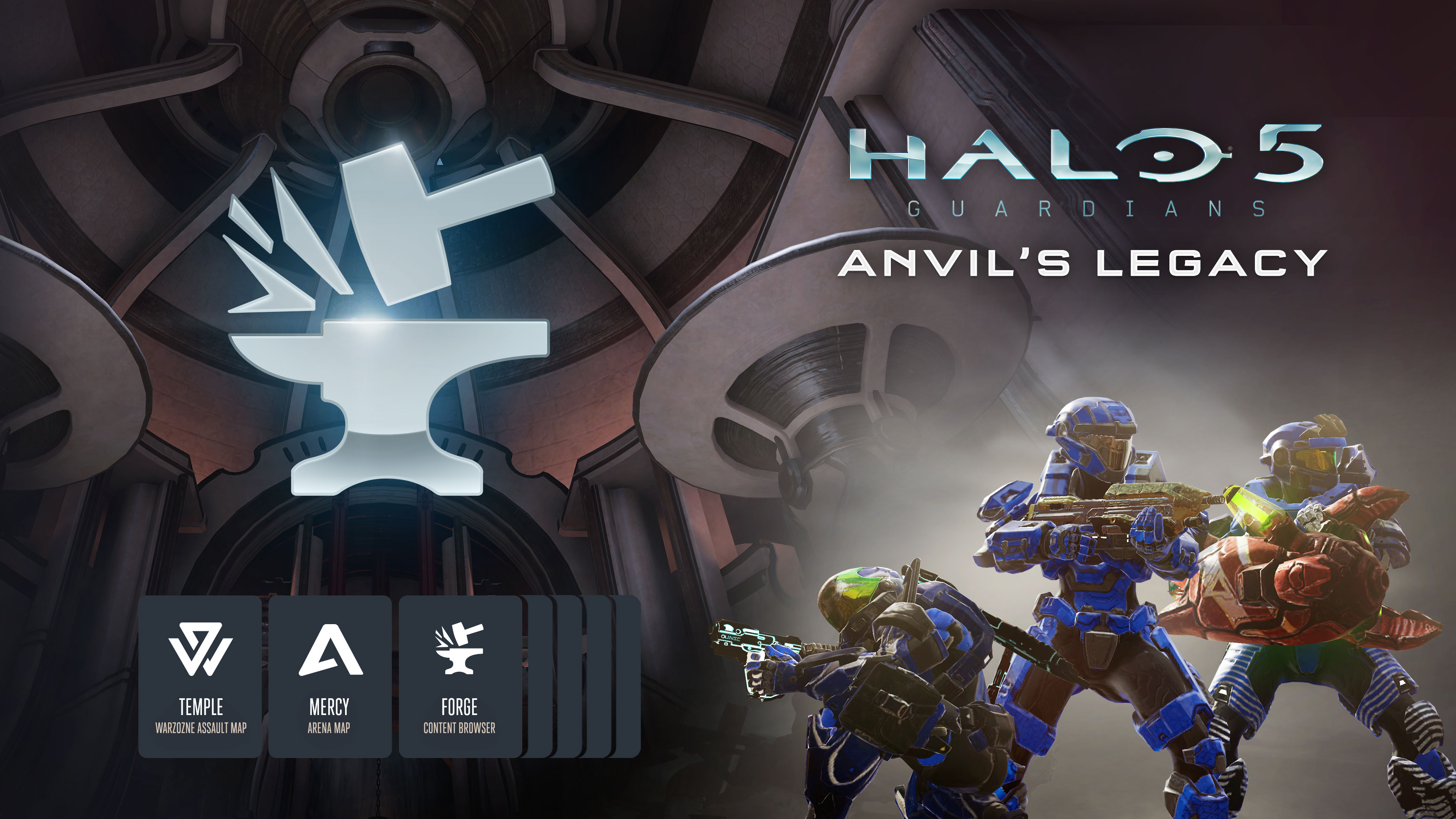 343i's next major update to Halo 5 Guardians is dropping September 8th with alot of awesome new content plus Halo 5 Forge on Windows 10
FORGE CONTENT BROWSER
The Anvil's Legacy free content release brings easily one of the most eagerly-anticipated features to Halo 5: Guardians – a robust new Forge Content Browser. This incredible new tool allows players to search for, highlight, discover, share, and play their favorite Forge creations more easily than ever before.
The Halo 5: Guardians Forge Content Browser not only supports custom maps and game modes, but also the ability to share and discover brand new Forge Object Groups – a new feature designed to streamline the creative process by letting players save pre-fabricated object groups such as buildings, bases, and much more. With the new Forge Content Browser for Halo 5: Forge and Halo 5: Guardians, build and share your creations across both Windows 10 and Xbox One platforms for an all-access pass to a nearly infinite array of awesome new experiences.
NEW ARENA AND WARZONE MAPS
Anvil's Legacy also adds two new multiplayer maps to Halo 5: Guardians – both set on the Elite homeworld of Sanghelios: Mercy and Temple. Mercy is a beautiful new Arena multiplayer playspace that combines contested corridors with a mix of open sightlines. Temple is a brand new large-scale battleground built from the ground up with Warzone Assault in mind.
HAVEN REMAKE (MERCY)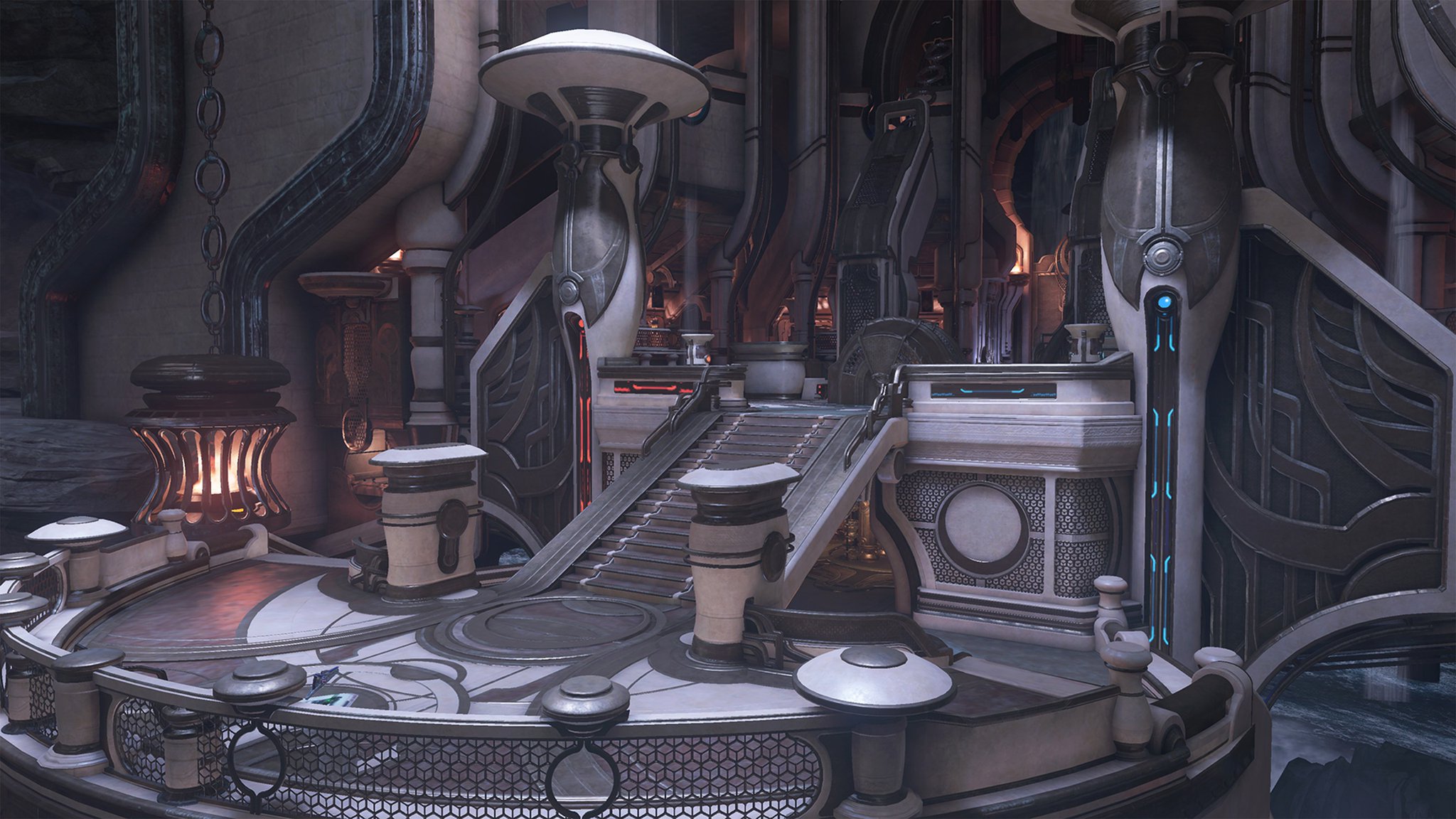 A Completely redesigned Map from none other than Halo 4 Haven has been remade into Mercy for Halo 5 Guardians. THis map will be released with the Anvil's Legacy Update!
All Source Material taken from: Halo Waypoint