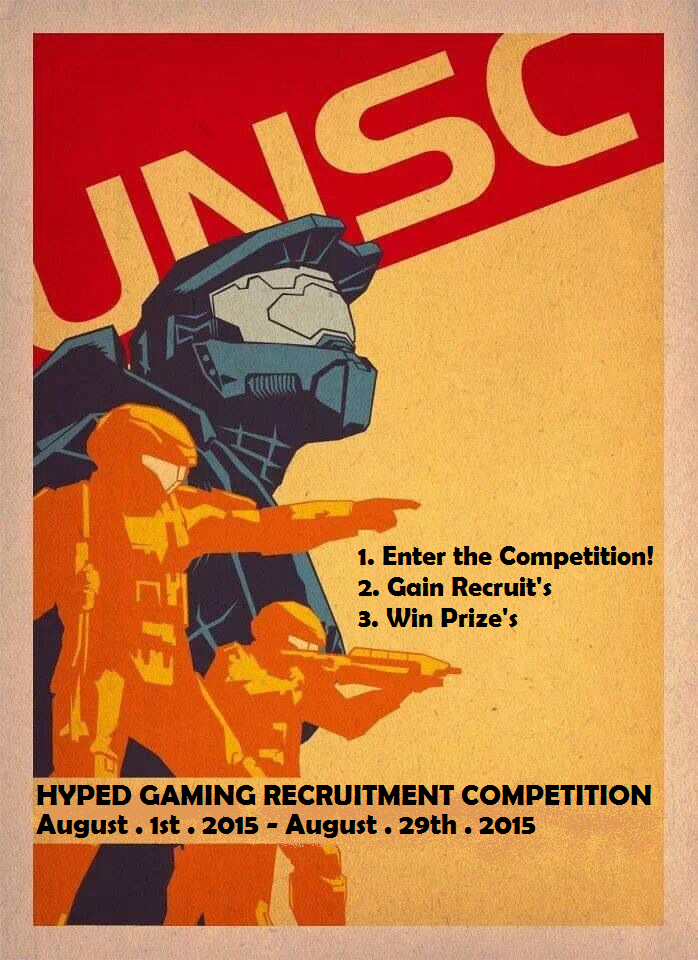 HYPED GAMING ONLINE RECRUITMENT COMPETITION
Hyped Gaming Online is hosting a Recruitment Competition that will run from August 1st, 2015 - August 29th, 2015. This competition will be mainly for the growth preparation for our Halo 5 Guardians Division. to make sure your recruits count Have them enter your name in the Registration Application when they sign up on the website.
The rules and requirments for the Recruitment Competition will be.
You must be completely signed up for Hyped Gaming

All recruits must go through the proper Recruitment Process

You must have 3 recruit's to be entered to win a Prize

All recruit's must be atleast 15 year's of age.

All recruit's attend 2 events (Meeting,Practice,etc).

Final day for recruiting is 8.29.2015.
This competition will have 1st and 2nd place prize's so to win those prizes be sure to RECRUIT!!!
1st place prize- $10 Xbox Live Code (Depending on Location) - 3 month Xbox Live Code
2nd place prize- $10 Xbox Live Code (Depending on Location)
For any more information Contact HG Burgh412 on Xbox Live